Latest news
France to introduce tax for trucks using its roads
The French government is working on the creation of a road tax for trucks using its roads, including foreign ones, so that they can contribute to the maintenance of the infrastructure, revealed "Les Echos". This tax, which is expected to help collect around 550 million Euro per year, would be an alternative to the so-called "eco-tax" that had been designed for trucks that used...
The first container of Ecuadorian bananas arrives in Sweden
Agroban Nordic started its operations in Helsingborg, Sweden, allowing the production of the Ecuadorian Banana Regional Corporation (Agroban) to reach that market with its own brand. The first container with fruit from the Maria Maria farm, which is located in the province of Los Rios, has already arrived in Sweden and, according to Matz Fahlander, the company's executive director, their goal is to...

Sicilian citrus fruit to be exported by air
The technical delegation from the People's Republic of China visited Sicily to complete the phytosanitary protocol for the export of citrus fruit and kiwis. We talked to Rosario D'Anna, Head of the Department of Agriculture at Regione Sicilia, to learn more about the visit. "If things go well, we will add the possibility to perform cold treatments to the protocol, which are compulsory...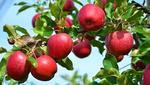 Russia Slaps New Ban on Bosnian Apples
Russia has suspended imports of apples from Bosnia and Herzegovina after customs officials found that one company from the eastern Bosnian town of Bijeljina had imported fruit from a third country and re-exported it to Russia, claiming it was from Bosnia, Bosnia's Plant Protection Directorate said on Friday Mirko Sarovic, Minister of Foreign Trade and Economic Relations, said Russia had informed...