Latest news

Israeli grapefruit season going well so far
The red pomelo and sweetie seasons are over, but grapefruit is in full swing. "The season started well, but it is slowing down now", says Oron Ziv, Befresh Europe's General Manager, about the grapefruit season. "This is normal as November is a quiet month for grapefruit." He added that he started the season with very good prices. "We will have to see...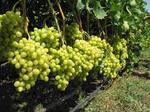 Moldovan grape producers discussing possibilities of exports to Poland
A group of 10 producers and exporters of table grapes from the Republic of Moldova have been participating in a business-to-business (B2B) event organised by the Bronisze fruit and vegetable wholesale market in Poland from 14 to 16 November. During the event, Moldovan entrepreneurs have been holding meetings with importers and supermarket chains in Poland interested in importing grapes produced...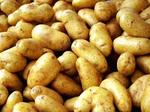 The Netherlands can help improve potato supply chain in Iran
The potato supply chain can be considerably improved in Iran. During the early stages of the chain in particular — tillage, quality of seeds, storage and transport — major losses are experienced. Dutch agricultural companies are capable of bringing various solutions, says Twan van den Berg of Kiremko. During a seminar on 28 and 29 November, Dutch and Iranian entrepreneurs will talk...

Spain: Granada, leading exporter of asparagus in Europe
The province of Granada has more than 6,000 hectares devoted to asparagus and produces an average of 32,000 tonnes per year, generating 70 million Euro in turnover and 420,000 wages. Furthermore, the province is a leader both domestically and in Europe in the field of exports, reaching a total of 30 million Euro.